When Derek (George) Wilson first started working at NSD Labels (formerly Simpsons Labels) in 1973, little did he think that nearly 50 years later he would still be working at the award-winning company and celebrating his 70th birthday with his colleagues.
However, Derek has done just that and is delighted to still hold his position as Rewind Operator at Scotland's leadinglabelling and packaging company based in Dalkeith. He can still be found in the print factory at NSD Labels where he enjoys being part of a great team.
Looking back on his time at NSD Labels, Derek said: "I thoroughly enjoy working for NSD Labels because no two days are the same. Staff have come and gone and it has been very interesting meeting so many people from different walks of life. I have made many friends and the company have been extremely supportive to me over the years."
"I thoroughly enjoy working with all my colleagues, I especially love the banter I have with the lads in the factory. I was completely surprised when everyone sprung a 70thbirthday surprise on me, presenting me with gifts and singing to me."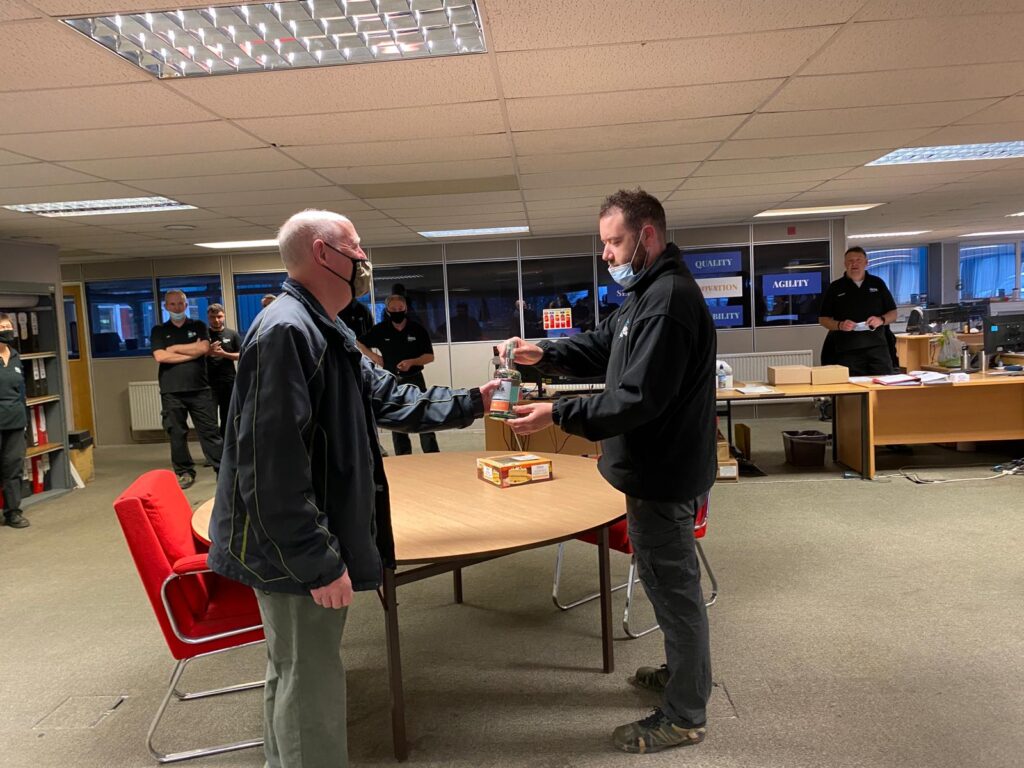 Derek is a Dalkeith lad, growing up in the town and attending Bryan's Primary School and Dalkeith High School. He started his career as an Apprentice Tuner at Broadhead and Graves Mill, even commuting by bus from Dalkeith in the 60's to work in Galashiels mills! He also spent time as a driver for Whites of Liberton and a carpet cleaner prior to joining NSD Labels.
Outside of work, Derek enjoys spending time with his wife, 2 daughters, son-in-law and granddaughter. He celebrated his big birthday with them all, enjoying a meal out with drinks.
Another passion for Derek is Heart of Midlothian F.C. whom he enjoys watching at Tynecastle. He regularly goes hillwalking and can often be found helping out on Jock Wier's farmland.
NSD Labels Managing Director Chris Hogarth said "Most people would have retired by the time they are 70, but we feel very fortunate that Derek has decided to stick around and continue to support us. He truly is a one of a kind and a pleasure to work with."