We use a range of up-to-date technologies to print our high quality labels. Our modern factory in Edinburgh is equipped with leading edge printing and labelling equipment. We regularly update our tools to ensure we print the highest quality labels.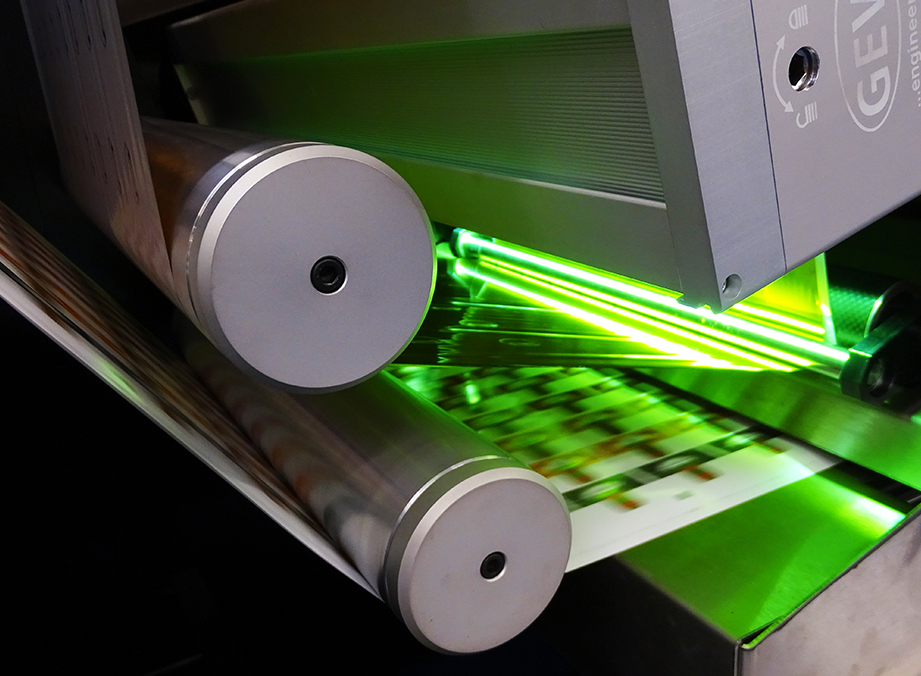 We offer a complete range of adhesives to suit all applications, which are available on any of the above materials.
Colour retouching using specialist colour match programme

Complete reprographics by our experienced team

Plate making

Screen making

Flexographic printing

State of the art HP indigo
Our printing technologies include flexo and digital printing, hot and cold foiling, embossing and varnish embellishments which allows us to run short and long runs.
Contact NSD Labels and book an expert consultation where we will discuss how our technologies can benefit you.
Digicon 3 installation provides technology upgrade
We have recently installed a fully specified Digicon Series 3 finishing machine at NSD Labels. The investment allows us to replace and upgrade existing older Digicons, while maintaining the market leading position in Scotland, particularly in the beverage sector.
As one of Scotland's longest established print businesses, we have a centre of excellence for digital label printing, as well as full colour UV flexo combination printing, including UV screen with in-line foiling and embossing. We also specialise in high-end, unique and complex labelling solutions.
Being modular in design, thereby creating a clear and competitive advantage for any print business, our new Digicon Series 3 has been configured to meet exacting production requirements.
The machine includes: two flexo heads, a 25 tonne flatbed hot foil unit with a swivel head allowing foil to be fed both along and across the web, a doming embossing section, two laminating stations, two flatbed screen printing modules providing quality screen varnish, unwind and rewind, die-cutting and auto slit knives.
Our investment in a highly specced Digicon Series 3 is indicative of the value we place in ensuring that our market ambitions are maintained. Our drive and commitment is always to delight the customer.
Our team of labelling and packaging specialists are ready to answer your questions. Please tell us if you're looking for: