Scottish Labelling and Packaging Specialists
NSD labels are Scottish labelling and packaging specialists, offering a complete end to end labelling service. We have been printing and supplying labels for over 150 years in Edinburgh and use the latest technology to meet your labelling needs from hot and cold foiling, embossing, and varnish embellishments. We print labels for local and global companies in the food, beverage, healthcare, medical and chemical sectors.
Our approach is making sure we exceed customers expectations and in 2020 we added a design team to fulfil your labelling needs. View our range of label solutions.
Read our latest news and view our blog for the latest insights at NSD Labels.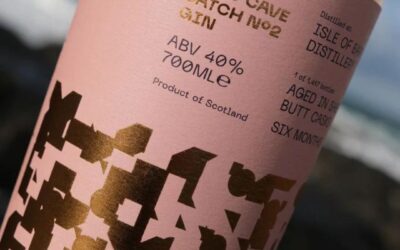 Why Fasson Cotton Touch Paper is the Perfect Choice for Premium LablesNSD Labels are proud to have worked with our friends at the Isle of Barra Distillery to produce labels for their premium gin using Fasson Cotton Touch paper. Isle of Barra Distillery is a family-run...
When Derek (George) Wilson first started working at NSD Labels (formerly Simpsons Labels) in 1973, little did he think that nearly 50 years later he would still be working at the...
NSD Labels shortlisted for Print Week Awards
We offer a unique combination of flexibility, agility, and labelling innovations.
Our team of labelling and packaging specialists are ready to answer your questions. Please tell us if you're looking for: